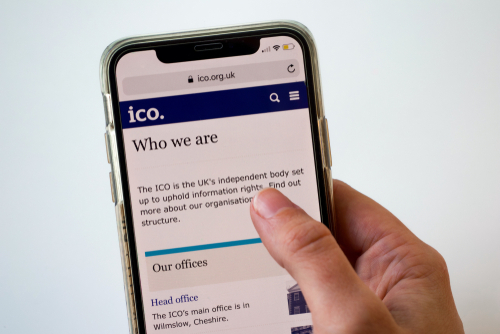 Burton Regan Limited in conjunction with P.I.T.U.K will guide and develop your Investigative Skills
Following our interaction with the eAssessment Association we have chosen a university level platform for our e-learning. Our regular webinar sessions are available to join, Live, whilst our library of webinar's on investigative topics around GDPR / DPA are available for your perusal.
Our dedicated online library of resources, templates, sub contractor agreements, international processing contracts and learning resources support our blended learning ethos. Appropriate due diligence around the data we process and handle is a paramount requirement in an ever litigious environment for the Investigators in the UK's private sector.
An understanding of your role as a data processor/ data controller or as a joint data controller and the contractual obligations that you encounter when accessing, using or processing personal information is a vital facet of your skill set. The requirements of DPA 2018 and G.D.P.R are fully explained.
Our sessions have been developed and designed specifically with private investigators in mind.
We take you through case studies and examples of contractual requirements that we encounter on a regular basis.
Our sessions concentrate on Trace and Osint and Surveillance and included DPIA's around live cases and assessments to demonstrate the use of databases (As appropriate) and open source information to locate information, conduct reconnaissance's / surveillance and find missing people as well as debtors.
The webinars are recorded and (The non-contentious content) is available on the platform.
PLEASE ENROL ON SFJ LEVEL 3 PROFESSIONAL INVESTIGATOR TO ACCESS THIS RESOURCE
The course is certified and (For Example) you will attain 5 hrs of CPD credits if you attend our webinar workshop.
Private Investigator Training UK offers classroom and online learning – centred around the Level 3 Professional Investigator Award and key skill areas like Process Serving, OSINT and Trace Enquiries
Key milestones for P.I.T.U.K include running the first EDI level 3 Professional Investigator Award exams (Chessington, 2011) and the first SFJ Professional Investigator Award exams (London, 2020).
With a Private Investigator career that has progressed through Associated Detectives (London), Nationwide Investigations Group (Manchester) and Anglo European Private Detectives Limited (Leeds) – currently: Burton Regan Limited – Regan holds an unbroken track record spanning 30+ year that few can rival. With a bedrock of skills and knowledge acquired on the front line it is no surprise that this tutor is popular with candidates and learners from all backgrounds and skill levels.
Appointed as the Pearson Edexcel Lead Examiner for the worlds biggest education company in 2013 – he helped found the Association of British Investigators Academy in 2014.
Kevin's services to our sector was recognised in 2019 with the Frank Martin Award.
Kevin John Regan, B.A (Hons.),
Lead Examiner Pearson Edexcel, Centre Co-ordinator for SFJ / Industry Qualifications, Main Tutor for Private Investigator Training UK
Burton Regan Limited
T 0800 279 7752 
M 0772 1751860
Inc: Private Investigator Training UK, Vicarage Chambers, 9 Park Square East, Leeds, LS1 2LH